We are proud to say we are a Certified Surface Care PROS PRO Partner, a member of Natural Stone Institute, and Safe and Compliant.
Surface Care PROS works exclusively with quality companies in the floor and surface industry that are dedicated to a high standard of professionalism, with proven track records of quality craftsmanship. Consumers can count on the fact that as a Certified Surface Care PROS PRO Partner, Restoration by Design Stone is uniquely qualified in our specialty services and passionate about what we do. Certified Surface Care PRO Partners sign a commitment to professionalism, and are properly licensed and insured. As a Certified Stone & Tile PRO Partner, we are committed to staying current with advanced training in the latest technologies.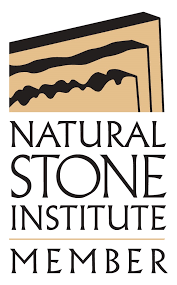 For over sixty five years, the Natural Stone Institute has served as the authoritative source of information on standards of natural stone workmanship and practice and the suitable application of natural stone products. Membership in the association is worldwide and includes nearly 2,000 natural stone producers, exporters/importers, distributors/wholesalers, fabricators, finishers, installers, and industry suppliers — all committed to the highest standards of workmanship and ethics.

Safe and Compliant is a service that helps contractors to become OSHA Safe and Compliant. A Safety and Health program is designed to promote safety in the workplace through safety hazard awareness and health and accident prevention. Upon request, Restoration by Design Stone can include a written Safety / HazCom program with proposals to general contractors or building owners.