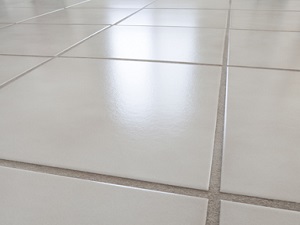 Your tile and grout floors deep-cleaned and restored
Regular cleaning and maintenance of tile and grout, even the back-breaking, knuckle-bruising kind, only goes so far. That's because you can't reach into and under porous surfaces, where dirt and grime gets trapped.
A Cleaner, Healthier Environment
The professional technicians at Restoration by Design Stone are certified in tile and grout cleaning and restoration and are trained to provide the best service, taking extra special care to protect surrounding surfaces. We use cleaners that are safe for small children and pets. Our state-of-the-art, commercial-grade equipment uses the most powerful cleaning technology to dissolve and remove even the smallest, most deeply embedded dirt and mold particles. The outcome? A cleaner, healthier, more inviting home or business environment.
Sealing
We can also seal your grout to form a protective barrier against stains, dirt, and bacteria and make regular cleaning easier.
---
For a FREE estimate on tile and grout cleaning services, contact us online or call (508) 358-5555 today.